Become an Inspiring Leader…
and build a team that has your back

FREE Webinar – 10 June 2021, 11:00am
REGISTER NOW
REGISTER NOW
In this LIVE webinar, we will explore what it truly means, in the most practical terms, to be an inspirational leader and the steps you can take to develop a team that loves working for you, and has your back.

As a leader, have you ever been worried about:
What your team actually thinks of you – and are you respected?
How to lift team or business performance without killing the mojo?
How to build a team that collaborates well together?
How to manage effectively, including avoiding being a micromanager?
YES! THIS IS ME!
YES! THIS IS ME!
The good news is that with a little self-awareness and focus, you can say goodbye to these nagging, unproductive worries and HELLO to a lit up, energised, clear and inspired leadership state - for good.
In this special one hour webinar, international leadership expert, Angela Koning, will share with you the ingredients YOU need to become an inspirational leader.
Thursday 10 June 2021 - 11:00am AEST
In this webinar you will discover:
What it TRULY means to be inspiring as a leader
How to be the leader your team REALLY needs
How to be ROCK SOLID in your leadership state, so that nothing can mess with your leadership mojo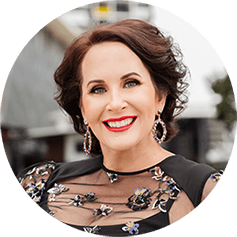 So who am I to tell you how to develop your
leadership state?
Hi, I'm Angela Koning

And, I'm here to re-humanise the experience of work.
Because when we treat people like robots (or show up to work unengaged and uninspired), we hurt people, we hurt ourselves and we hurt business.
We disregard that flickering flame of unique potential in ourselves and in everyone we meet.
We're here to rise as humans – to live into and serve from a place of our highest good.
I believe that this is the path to a full, rich and beautiful life.
It's my mission, to grow leaders who create better businesses by bringing ALL of their humanity, care and passion to work.
As a global expert in leadership coaching, I combine deep personal development with corporate-values-led leadership development frameworks.
I work at the intersection of these two disciplines, like no other coach.
I deliver personalised, on-point, practical coaching that's completely free from overly academic, boring approaches. Because those approaches have never truly created wins in a workplace full of real, live humans.
I'm also accredited in leadership, behaviour and organisational change tools such as the Life Styles Inventory (LSI), Team Management Systems, DiSC Advanced and ProSci Change Management.
When I'm not working my magic with people and their organisations, I'm a regular leadership commentator for industry magazines and podcasts. That's where I share my insights, tales and truths of leadership, life and business.
And if there's one thing I absolutely know to be true it's this:
If you want to be a powerful leader, better team player and person of influence in your organisation, it's time to rise and take ownership of your own development.
I'M READY TO BE AN INSPIRATIONAL LEADER
I'M READY TO BE AN INSPIRATIONAL LEADER
"I've tapped into skills I didn't think I possessed"
Ryan Day
Acting Allied Health Manager, Heathcare Sector
Through Angela's fantastic coaching and advice, I went from a complete novice in management to, 6 months later, feeling confident in leading my team. I could set standards to ensure service growth and quality outcomes. Angela's strategies are so practical that you can take them straight to your workplace and easily implement them.
I leave the coaching experience with Angela as a more confident, well-rounded leader and have tapped into skills I didn't think I possessed.
If you're ready to start taking ownership of your
leadership state so you can rise as an inspiring leader
wherever you go ...