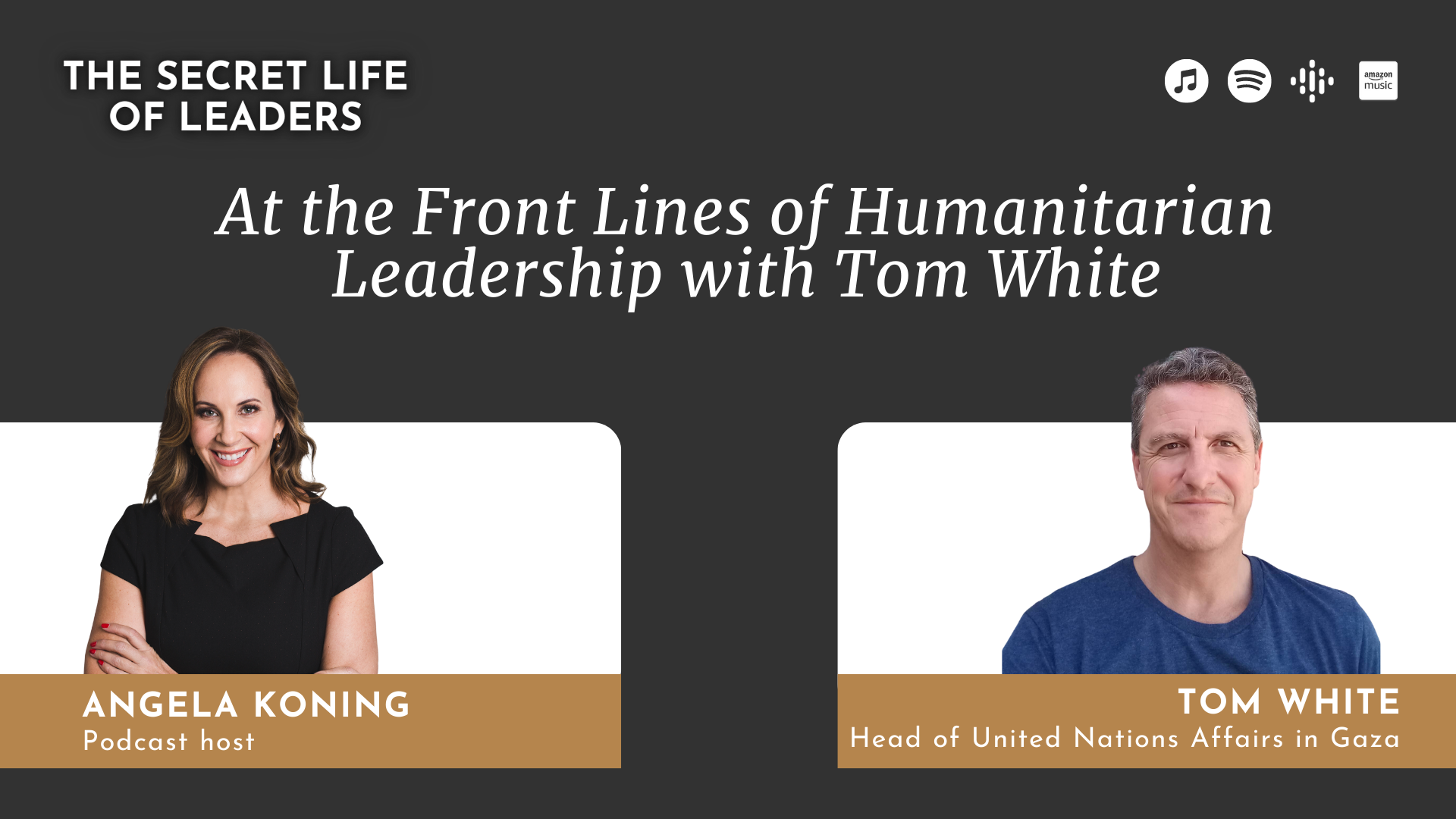 In this episode of The Secret Life of Leaders, Tom White joins us to share his experience and knowledge in leading large-scale humanitarian programs in conflict zones. His interesting story of transforming lives and providing aid to vulnerable populations will definitely ignite a spark of inspiration. Join us as we unravel stories and secrets of impactful leadership in challenging environments. 
In this episode:
The story of how Tom landed his role as the Director of the United Nations Refugee Agency for Palestinian Refugees.

 

Tom shares his passion about making an impact in the world, particularly in Gaza.

 

The challenges of working in a complex environment.

 

Encouraging signs of change in this environment and how their programs of work are helping people.

 

How they maintain the balance of their long-term and short-term interventions.

 

The biggest lessons Tom has learned working in this environment as an individual and a leader.

 

The biggest wins across his career in humanitarian aid leadership over the last 20 years.

 

Unhelpful assumptions that he would like to see addressed.

 

How Tom stays passionate and inspired with leading an organization of 13,000 people.

 

Advice for Emerging Humanitarian Leaders: Learn and Communicate Effectively

 

Tips from Tom on how to keep your focus and improve self-leadership.

 

Experiencing burnout in his role and how he overcame it.

 

Reflecting on challenges in the world.