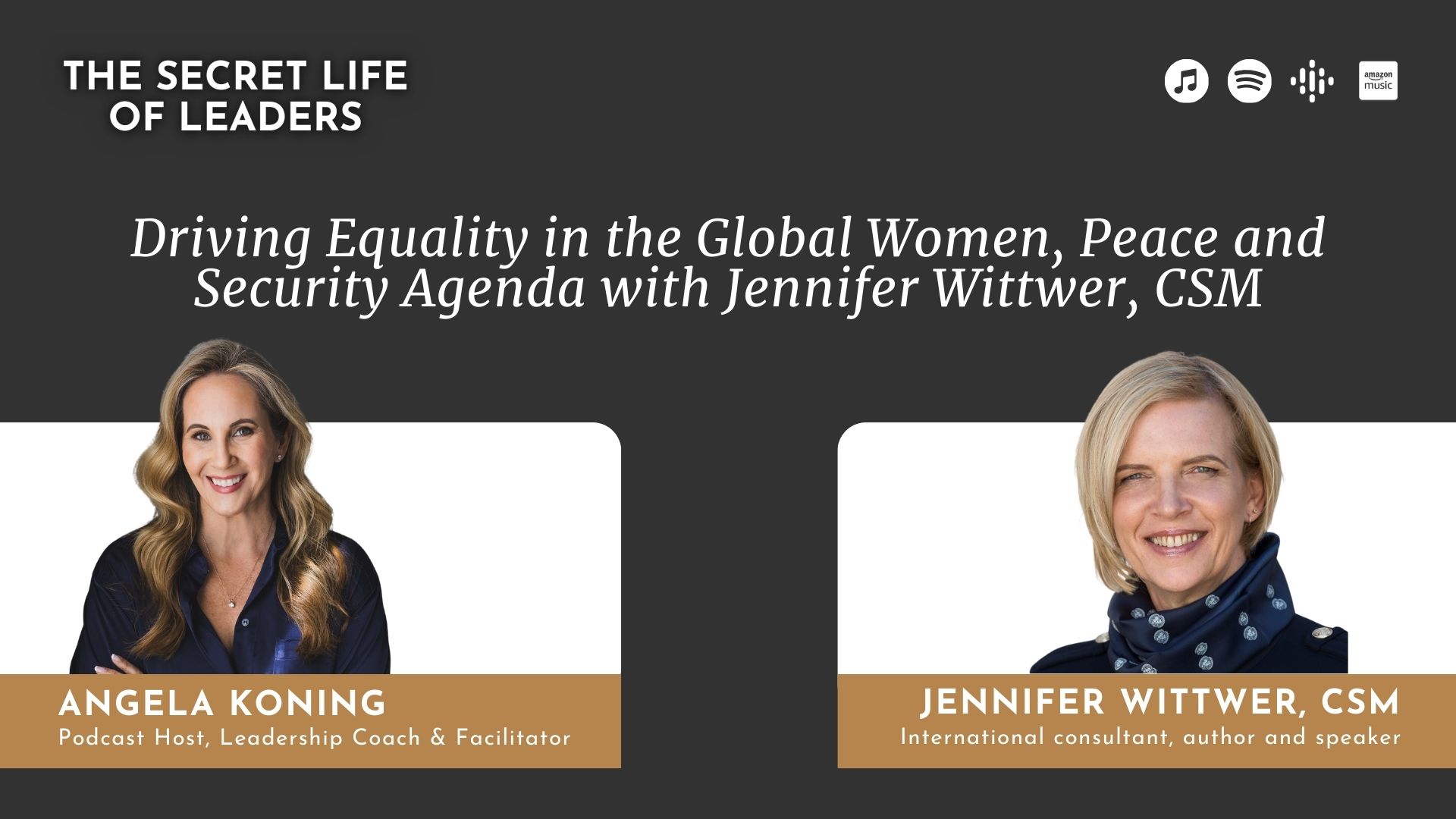 In this episode, we are joined by Jennifer Wittwer, CSM, an international consultant promoting gender equality, particularly in the peacekeeping and security context. We discuss the importance of addressing gender inequality and harassment in the military, along with increasing women's representation, personal growth, self-leadership and creating an inclusive environment for everyone to thrive. 
In this episode:
Jennifer's dedication to gender equality in peacekeeping and opening opportunities for Women in the Military
Valuing diversity and reshaping Militaries for effective Peacekeeping
Adapting the military to reflect diversity and changing needs
Achieving equality by breaking barriers and changing perspectives
The challenges of Gender Equality in organisational settings
Building trust and providing hope in leadership
Achieving tangible results and collective change.
Links: