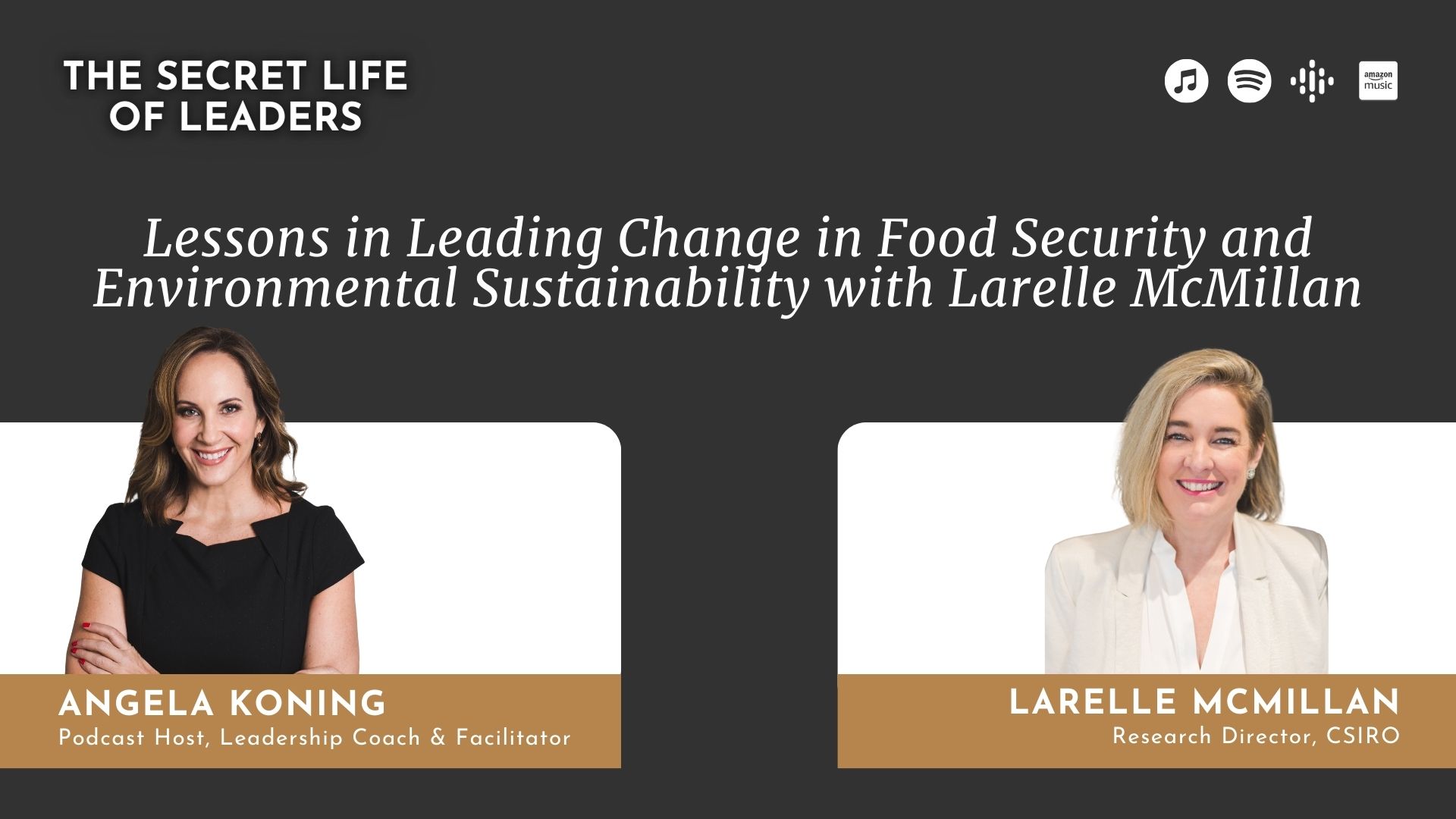 In this episode, Larelle McMillan, a sustainability leader at CSIRO's Agriculture and Food Business Unit shares her journey towards sustainability change and the importance of collaborative efforts in the agri-food system. With 20 years of experience, she has contributed to national and globally significant projects in this space. Learn more about Larelle's leadership approach and her results in leading complex programs of sustainability change that spans disciplines and industry domains, geographies, levels of government and communities.
In this episode:
Larelle tells us about her background and what led her to devote herself to sustainability change
The story of how she started leading a program of nearly a hundred researchers in CSIRO
The impact that Larelle desires to have in the world and why she is so passionate about it
Larelle's biggest wins in deploying scientific research to solve complex sustainability problems, especially when it comes to agri-food
Encouraging signs of change in the agri-food system and how the collaborations she leads are helping this
The biggest challenges she and her team face around sustainability change and the lessons they are learning along the way
Larelle's secrets to staying committed, passionate and inspired.
Links: