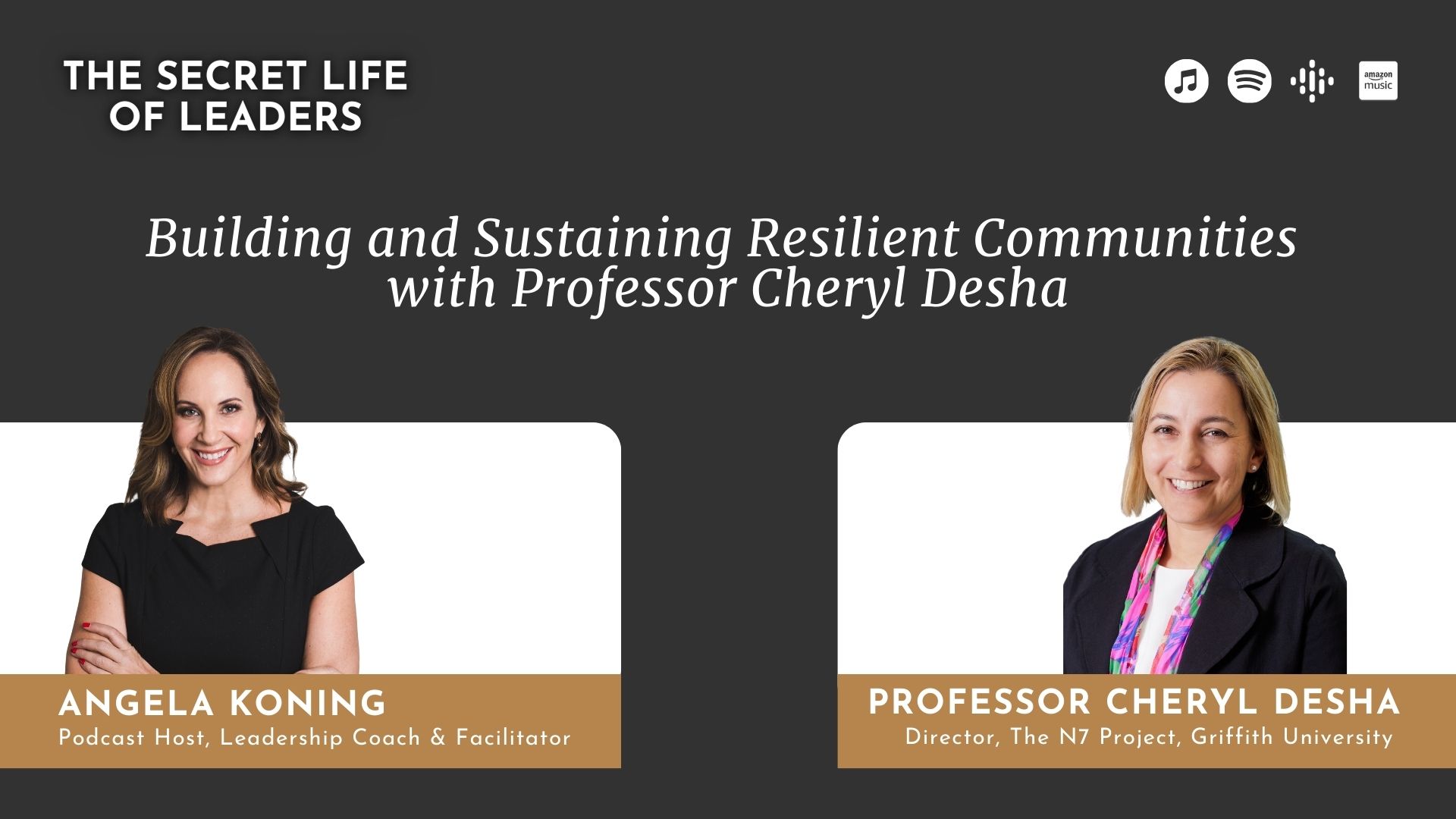 In this episode, Professor Cheryl Desha, a renowned leader in the fields of resilient communities and resilient infrastructure, shares her unique perspective on resilience, emphasising the importance of flexibility, adaptability and understanding the systems and context in which we live. Her mission is to drive positive change in decision-making processes and make a global impact. A significant part of Professor Desha's work involves helping communities plan for and recover from disasters.
Join us as we learn more about Professor Desha's leadership style and her appetite for building leaders and nurturing community.
In this episode:
Professor Desha's journey and passion for sustainable development and resilience
Creating a space for learning and inquiry
The need for integrated decision support systems
Collaboration and alliances for addressing complex problems
Finding inspiration and purpose in disaster management and resilience
Professor Desha's personal Growth – leading others, building community, and nurturing research.
Links:
Professor Cheryl Desha LinkedIn
Griffith Disaster Management Network
Queensland Disaster Research Alliance (QDRA)