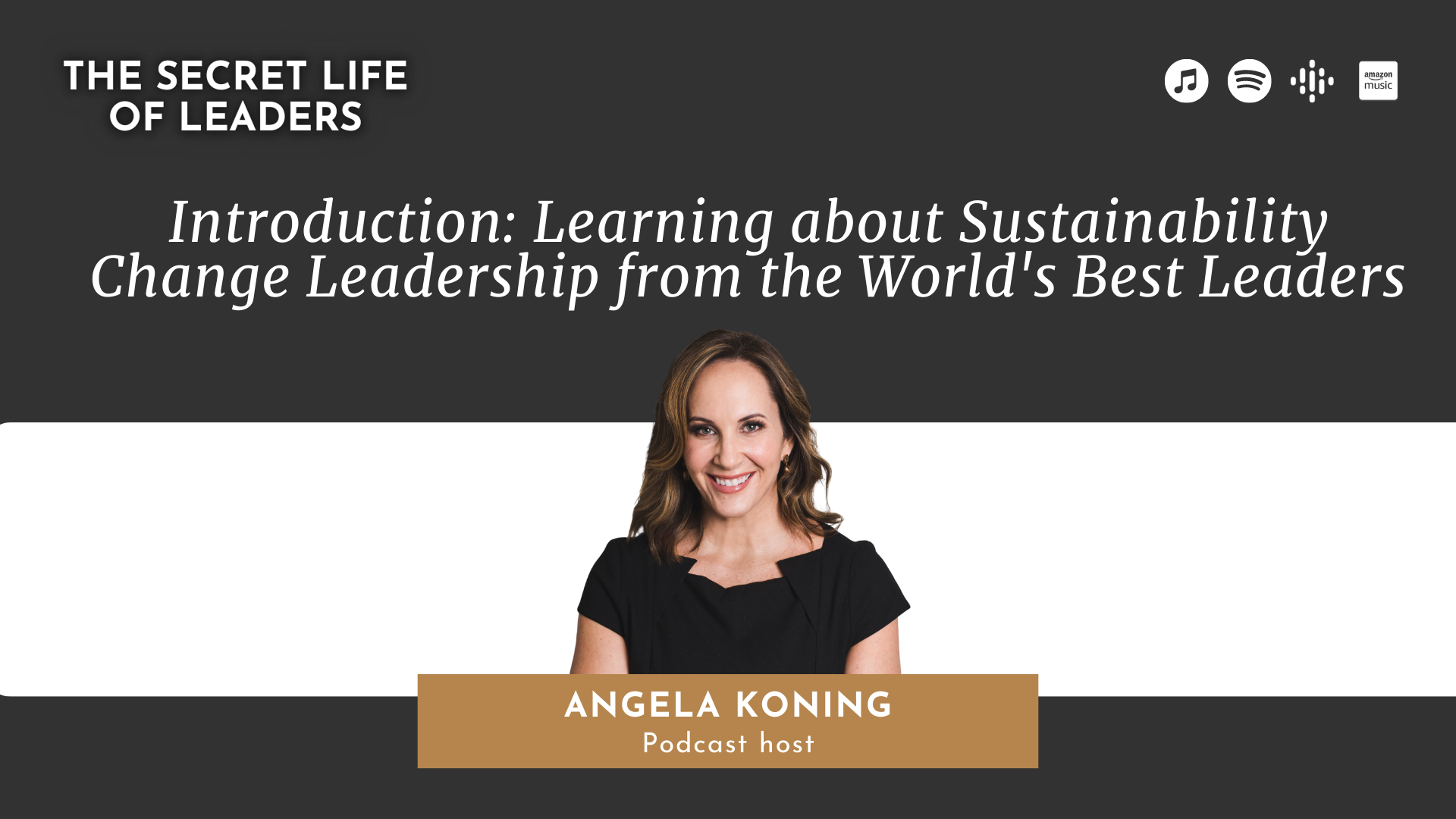 Welcome to The Secret Life of Leaders, where we give you unprecedented access to the world of environmental, social, and governance change. Here, we rehumanize the experience of life and leadership and create a platform for us to learn and grow together.
In this first episode, I'll share the mission and purpose behind this podcast. Our goal is to explore the lives of the quiet heroes, the change-makers who dedicate their lives to making the world a better place. We aim to provide a supportive space for leaders driving positive change in our society. This podcast is for individuals with a heart for goodness who want to create a positive impact on our planet.
Through engaging stories and real-world examples, we'll delve into the strategies these leaders employ to navigate the complexities of sustainability change. We'll also explore how they strengthen their leadership approaches, maintain their well-being, and avoid burnout.
In this episode:
Introducing "The Secret Life of Leaders" podcast
Who is this podcast for?
The Inspiration behind the Podcast
Curiosity about Sustainability Change Leaders
Introduction and Invitation to Subscribe
Links: