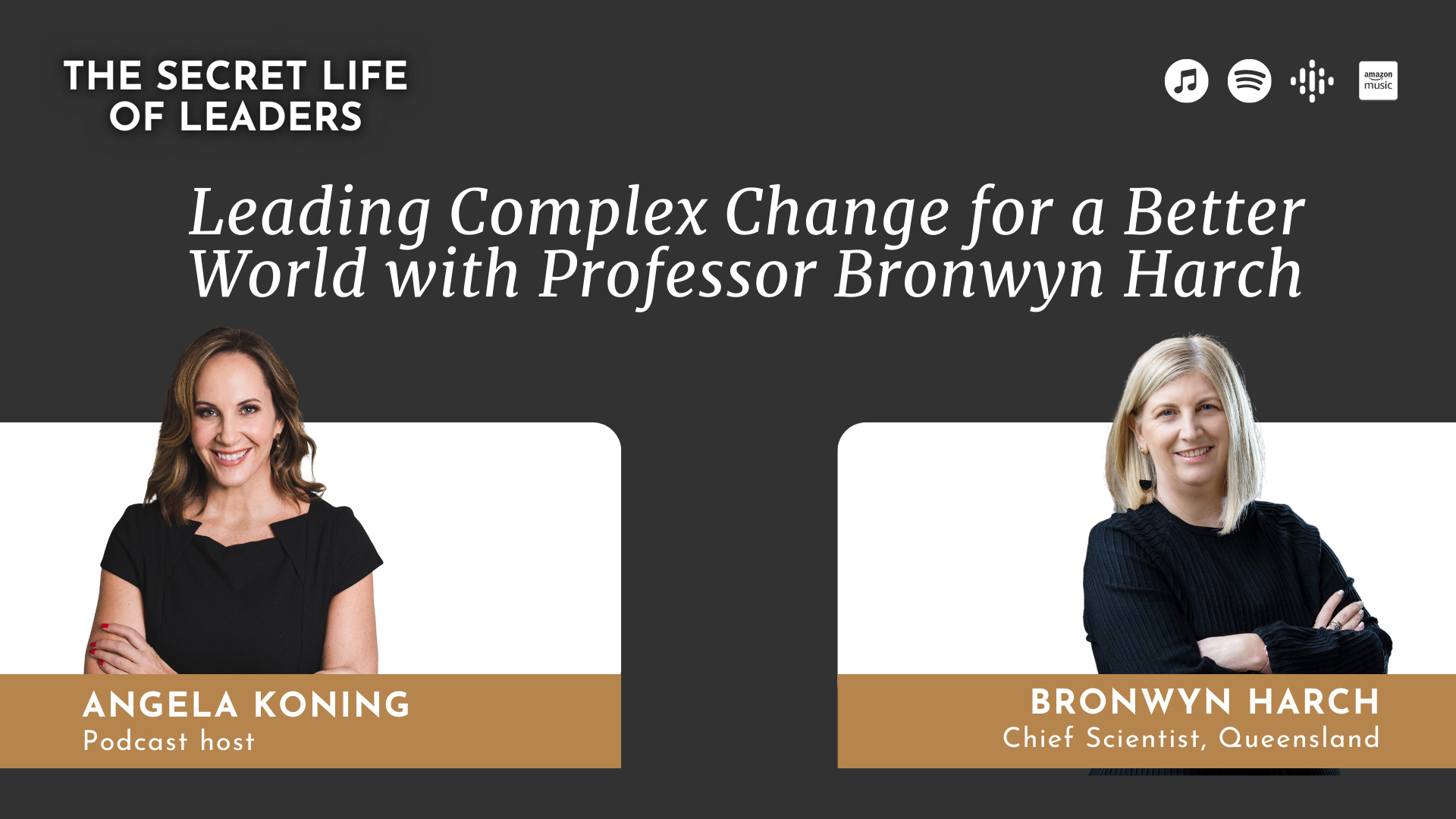 In this episode of the Secret Life of Leaders, Professor Bronwyn Harch shares her experience on how she leads and gets results from complex programs of change. Professor Harch delves into the keys to successful collaborative projects, highlighting the crucial role of multidisciplinary teams and shared leadership. Get a glimpse into Professor Harch's unique leadership approach, emphasizing the value of authenticity and self-care when confronting complex problems. 
In this episode:
Professor Harch shares her experience from a few of her projects.

 

Examples of large-scale collaborations.

 

Navigating complexities as a leader.

 

The encouraging signs of change and how collaborations can help.

 

The types of problems Bronwyn is interested in leading at the moment.

 

Her approach to complex problems.

 

Her thoughts on self-care as a leader.

 

Top things required from a leader to bring positive change in the world.

 
Links: